1:20 Vet™, LLC, a division of Animal Necessity, LLC, maker of the worldwide leading veterinary vision supplement in companion and marine animals, brings you BlackFin Hemp™.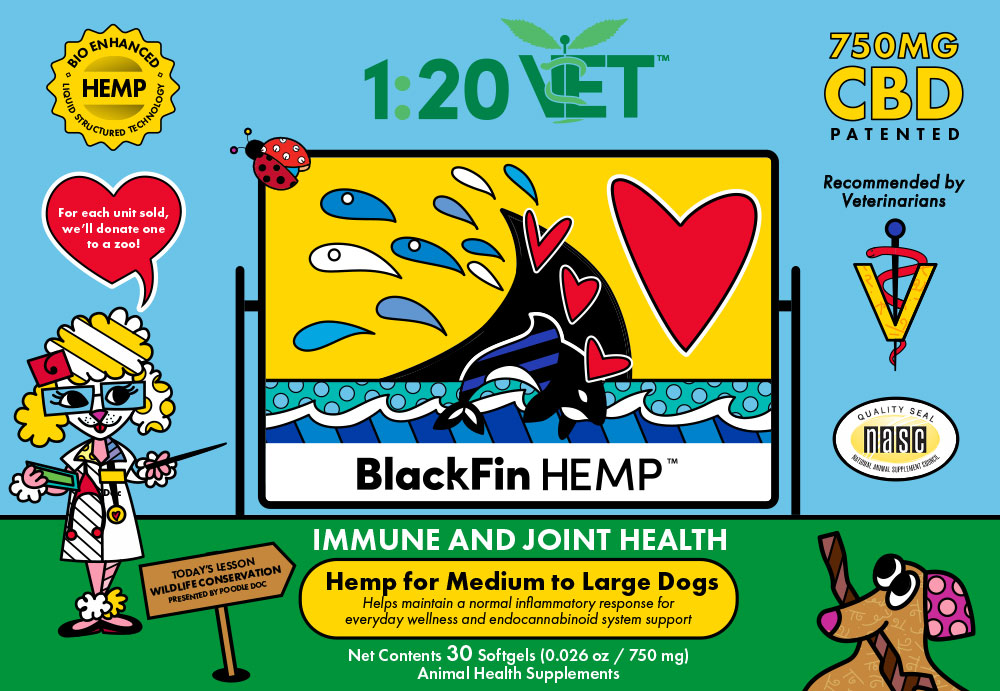 In an exclusive collaboration with world renowned artist Romero Britto, 1:20 Vet™ provides this high-quality hemp supplement while educating on zoo and wildlife health care and conservation.
BlackFin Hemp™ is the first to be administered and studied in marine animals to help improve discomfort and, for the first time, this formula is available for your dog. With every unit purchased, 1:20 Vet™ will donate the same unit amount to a zoo or aquarium. You can be confident that you are purchasing the best hemp for your companion while also supporting animal health care around the world.
Thank you for helping with hemp and being part of the Happy Hemp Movement™!
BlackFin Hemp™ is clinically researched and trusted by Dr. Johanna Meijia-Fava, PhD in marine mammal ophthalmology, Doctor in Veterinary Medicine. This hemp contains a patented and proprietary bio-enhanced liquid structure delivery method to support cellular, immune, and neurological health via the endocannabinoid system.
This LIQUID STRUCTURE CBD provides a small vessel that encapsulates the CBD molecules and carries them past the harsh acidic environment of the stomach. The CBD molecules are protected, impervious to acidic destruction.
---
---
COMING SOON!
---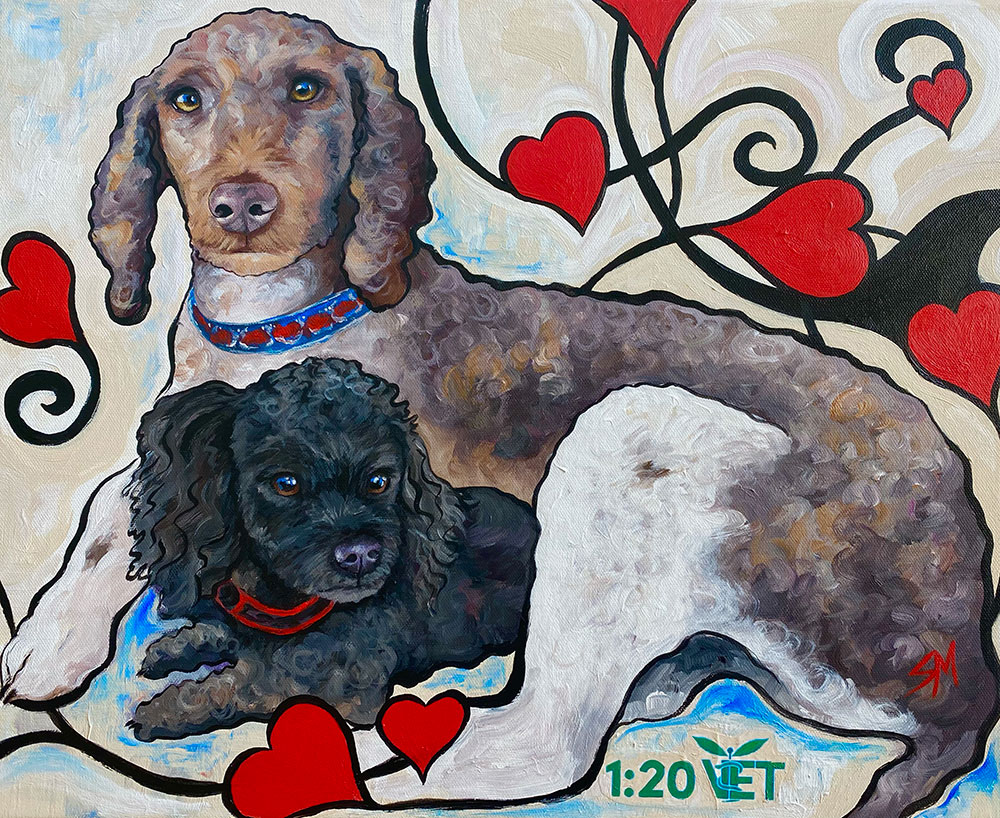 Special Anniversary News!!!!
Sarah McNaughton is a mother, dancer and artist out of Boulder, Colorado, and a close friend of the Favas. She specializes in animal art and jewelry. She has been creating pet portraits for 13 years.
In honor today, January 20th, 2021, of Joe and Jo Fava's 13th Anniversary, co-founders of Animal Necessity, they would like to showcase a beautiful portrait she made of their poodles, KeyKey VanDeWeghe and Jilly Bolt'n.
The Favas have always had poodle pet family members and inspired by these incredible animals, they have created "Poodle Doc", she is smart and sassy and will educate pet parents about the important use of supplements for animals.
Sarah's paintings captures the spirit and unconditional love that a pet possesses bringing immense joy to families.
For more information visit: SoulDanceArt.com