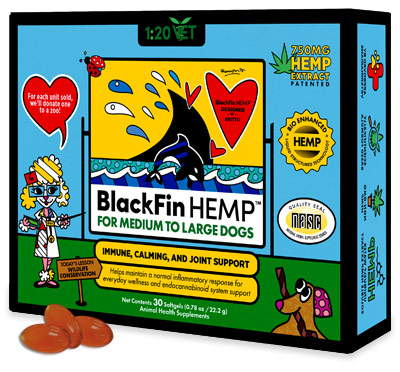 1:20 Vet™, LLC, a division of Animal Necessity, LLC, maker of the worldwide leading veterinary vision supplement in companion and marine animals, brings you BlackFin HEMP™.
BlackFin HEMP™ for Companion Animals is a LIQUID STRUCTURE® HEMP for medium to large dogs that enhances joint health and the immune response.
In an exclusive collaboration with world renowned artist ROMERO BRITTO, 1:20 Vet™ provides this high-quality HEMP supplement while educating on zoo and wildlife health care and conservation.
BlackFin HEMP™ is the first to be administered and studied in marine animals and, for the first time, this formula is available for your dog. Thank you for helping with HEMP and being part of the Happy Hemp Movement™!
BlackFin HEMP™ is clinically researched and trusted by Dr. Johanna Meijia-Fava, PhD in marine mammal ophthalmology, Doctor in Veterinary Medicine. This HEMP contains a patented and proprietary bio-enhanced liquid structure delivery method to support cellular, immune, and neurological health via the endocannabinoid system.
---
Download the BlackFin HEMP™ Sell Sheet and learn more about this product.
Download the BlackFin HEMP™ Certificate of Analysis.
Download the BlackFin™ HEMP MSDS.
---
---
All Animals Have an Endocannabinoid System
Anandamide, known as the "bliss/happy" molecule, promotes the neurotransmitters serotonin and GABA, to provide a calming effect along with digestive and neurological support. Anandamide also helps support a normal inflammatory response and helps regulate the immune response through CB22 receptor interactions.
A primary mechanism of CBD is the reuptake inhibition of anandamide. Normally, anandamide is chaperoned away from the synapse by a fatty acid binding protein (FABP) and broken down by fatty acid amide hydrolase (FAAH). CBD interrupts this process by preferentially binding to FABPs for a long period of time, slowing the intracellular degradation of anandamide by FAAH.
Bottom line: More anandamide means more happiness and homeostasis.
Benefits
Eyes
Maintains and supports the normal inflammatory response of the eye
Brain
May reduce hyperactivity and promote relaxation
Bones / Muscles
Enhances function of the muscles, joints, and connective tissue
Immune System
Helps maintain a normal inflammatory cytokine cascade
Vascular System / Heart
Helps support cardiovascular function, vascular health, and circulation
Digestive System
Promotes gastrointestinal health and function, and helps maintain a normal appetite
Liver
Helps support liver health by maintaining a normal inflammatory response and helping to reduce oxidative stress

Human
Eyes & Brain
Immune System
Bones / Muscles / Skin
Digestive System
Vascular System / Heart
Animals
Eyes & Brain
Immune System
Bones / Muscles / Skin
Liver
A commonality between humans and animals is that they each have both CB1 & CB2 receptors in the system / organs
marked in red.

Animals
Vascular System / Heart
Digestive System
---
BlackFin HEMP™ In The News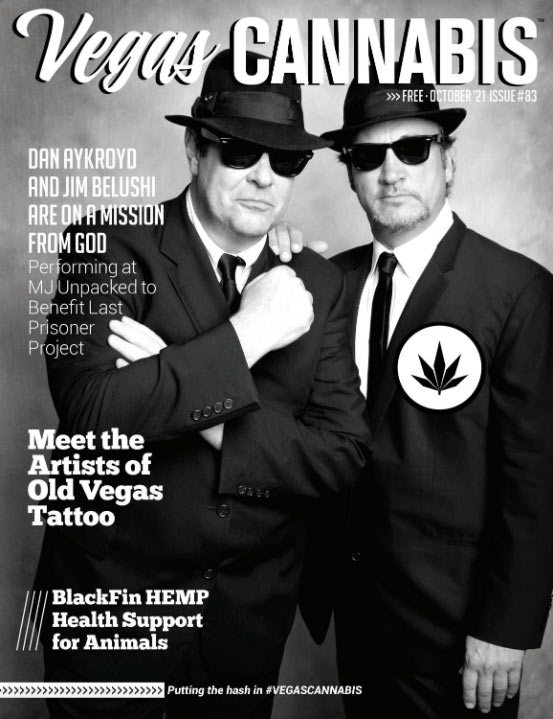 Click here to check out our article on BlackFin HEMP™ in Vegas Cannabis Magazine on issuu.com. Our team discusses the creation of BlackFin HEMP™ and how it's been helping animals with a variety of conditions. Our CBD supports the normal inflammatory response, as well as calms and relaxes and provides immune support.